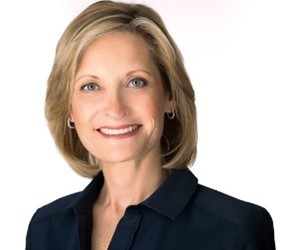 Brenda Brody is an entrepreneur, business executive, performing artist, podcast co-host and advocate for breast cancer patients. Brenda has been a leader in the experiential marketing industry for 30 years. She currently serves as Senior Vice President of Strategy and Account Services at PineRock, Inc. where she was a founding employee.
She also founded her own company BellaRose Associates, which earned a Woman Owned Business certification (WBENC). By blending her broad business experience with her experience as a performer, Brenda fuses the worlds of business and art in an industry she calls, "Business Theater." She helps Fortune 500 and other large companies communicate their business messages, both internally and externally, by designing and producing their global meetings, events and media. She has worked with clients such as, Pfizer, AstraZeneca, Novavax, Alexion, McKesson, MasterCard, Marriott, Choice just to name a few.
During her career, Brenda has led teams that received multiple industry awards, including the Tellys, The Communicator, and several International Film and Video Awards. She has worked with numerous United States presidents, international stars of stage and screen, and amazing women leaders, including two of her favorites, Maya Angelou and Oprah Winfrey.
She is currently a co-host of Your Stories: Conquer Cancer podcast for the Conquer Cancer Org/ASCO (American Society of Clinical Oncologists). Brenda also mentors recently diagnosed breast cancer patients.
In 2019, Brenda was honored as Women to Watch in Business for JWI (Jewish Womens International).
Education: Degree in Business and Masters in Arts Management and Theater from American university. Brenda lives in Maryland with her daughter, who attends Towson University.