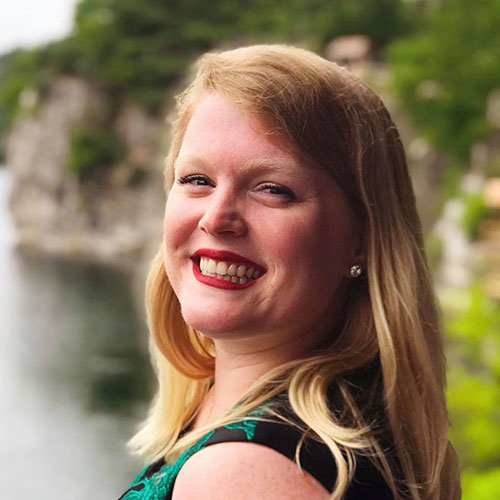 Rebecca joined the Hope Connections family in June 2017. She works closely with Amy on grants proposals and with Mary on special events such as the Celebration of Hope Gala, the Drive Out Cancer Golf Tournament, and numerous smaller events in between.
Prior to joining Hope Connections, Rebecca was a student at Indiana University – Bloomington and graduated in May 2017 with a Master of Public Affairs in Nonprofit Management. Her commitment to Hope Connections' mission comes not only from a love of service to others, but from a deep family connection to the cancer world. As a child and a young adult, she witnessed several family members bravely face cancer journeys of their own. When her grandfather passed in 2003, Rebecca promised that she would do everything she could to help people with cancer. So, when she saw the opportunity to work at Hope Connections, she jumped at the chance.
Since June 2017, working at Hope has been a joy. Rebecca's favorite part of the job is greeting the participants each day, whether in the halls, at the coffee station, or making announcements in Mind/Body classes. When she's not working, Rebecca can be found hiking all of the best trails in the DMV, trying new restaurants, or reading a good book.