We couldn't do it without the generosity of so many. Thank you!
Your generosity allows us to provide programs of emotional support, education, and hope at no cost to people with cancer and their loved ones. 
We'd love to tell you more.
Sponsors
Thanks to the generosity of many individuals, corporations, and foundations, Hope Connections for Cancer Support is able to provide its programs of emotional support, education, and hope at no cost to people with cancer and their loved ones.
Major Sponsors
The following donors have provided major financial support to our programs as of December 31st, 2021 through direct contributions, grants, third-party fundraisers, and special event sponsorship.
$50,000+
Amy & Michael Aquilino
Eileen & Peter Buzy
Arlene David
Holly C. Funger
Philip L. Graham Fund
Maureen & William Hearl
Liza & John Marshall
Amy Weinberg & Norbert Hornstein
$25,000+
Ilene & Kent Brostrom
Clark-Winchcole Foundation
EagleBank
Glassman Wealth Services, LLC
Leanne & Ken Glueck
Sari Hornstein
King & Spalding
Solanges Vivens
$10,000+
Phyllis Aaronson & Robert Fleshner
Adventist Health Care-Aquilino Cancer Center
Nonie & Larry Akman
Liz & Gary Altman
Altman & Associates
Anonymous
Anonymous
Danielle & Joshua Aronson
Cathy S. Bernard
Debbie Cowan & Michael Berman
Crescent Cities Charities, Inc.
Cora & John Davis Foundation
Judy Deason
Louis & Helyn Fanaroff Charitable Foundation
Gotwald & Finch
Sherry Haber & Michael Mandel
Marlene T. Hayman
Immunomic Therapeutics
Mark Jensen
Jacqueline Kwan
Cathy Kwart
Victoria Muth
Nancy Peery Marriott Foundation
Oracle USA, Inc.
Donna Parry
Prince George's County – Special Appropriations Grant
Beth Rossman
Myrna & Richard Toren
Wolpoff Family Foundation
$5,000+

Anonymous
Lucy Alexander & Braden Murphy
Inge B. Bass
Clark Concepts, LLC
Timothy Davis
Nancy Dawson
Louise Doss-Martin
Elevator Technologies, Inc.
Flynn Architectural
Patty Greenwald
Katey Grogan
Ann Snyder Harrod
Inovalon
Janssen Biotech, LLC
Andrea & Jerry Keating
Law Firm Vendors Association, LLC
Laz Parking Mid-Atlantic, LLC
Charla & Steven Lerman
Kathryn Lindquist
Maryland Oncology Hematology
McCusker Family
MedStar Health
Lisa R. Metro
Modern Tech Equipment, LLC
Joan Moyers
Robin & Thomas Portman
Recycling Solutions, Inc. (RSI)
Safeway Foundation
Susan & Jeff Troll
Vantage Point Solutions Group
World Bank Community Connections Fund
$2,500+

Aronson Foundation
John Benziger
Abigail Bortnick
Betty J. Cameron Charitable Fund
Buch Construction
Church Family
Da Capo Fund
Sheila Lee Davies Charitable Trust
EYA
Glycomimetics, Inc.
Jane Grayson & Robert Warren
LaLeatrice V. Hall
Carolyn Huard
Wendy & Norman King
Michelle Susan Kogod Memorial Fund
Korth Companies
Cathy McCully
MECCO, Inc.
Nancy & Scott Ogden
Paula & Larry Rothenberg
S.C. Herman & Associates
George L. Shields Foundation
Tanger Outlet-National Harbor
Mary Lou Tucker
W.L. Gary Company, Inc.
Washington Express, LLC
Harriet & Louis Weiner
$1,000+
Anne Arundel Medical Center
Apex Home Loans, Inc.
Gary Arlen
Nancy Cass Backenstoe
Casey Bates
Bates White
Carol Belovitch
Mark Biegel
Big Stuff Inc.
Beatrice Birman
Susan Bogart & Lawrence Bricker
MaryAnn Brody
Mark Brown
Lorraine Butler
Sandi Cave
CBRE
ChasenBoscolo
Julia & Michael Ciatti
Linda Clime
Joanna & Bill Coffey
Commercial Roofing And Sheet Metal Co., Inc.
Computerized Controls Company
Berenice Cranston
Datawatch Systems, Inc.
Anita L. Davis
Cary Euwer
Stacey A. Fannon
Kamilla & G. Steve Feys
Kashif Alam Firozvi, M.D.
Andrea Shandell & Russell Fox
Diann & David Frantz
Karen Gale
Sara Garrett & Leonard (Grant) Patterson
Yohannes Gebreysus
The Aaron And Cecile Goldman Family Foundation
John Goodwin
Caroline Grabner
The GKC Group
James W. Greenwell
Grossberg, Yochelson, Fox & Beyda, LLP
Cita C. Helkie
Ted Hester
HITT Contracting Inc.
Genna Hornstein
Andrew Howard
Jill & Monty James
Peggy & Jeffrey Kidwell
Grace Killelea
Amanda Klinger
Barbara L. Kornrich
Shirley & Eugene Korth
Pyush Kumar
Michele Landa
Traudel Lange
Law Counsel Staffing
Lee & Associates
Ruth Lehman & Joseph McKee
Leisure World Pickle Ball Club
Julie Lobdell
Craig Lustig and Pete Carter
Sonia & Robert Makheja
Mark Mayer
Lydia & William McClain
Mary Beth & Douglas McDaniel
Kathy McGrane & Bill Wrench
Ruth & John Moriarty
Steve Motzno
MRP Realty
Jennifer Nagel
Nucholls, Petta & Carragher
Original Pancake House
Susan & Terry Pinkard
Coastal Sunbelt Produce
Pamela & Firooz Ravangard
RMJ Shady Grove
Kristen & Joe Rockenbach
Sally Rudney & Scott Hoekman
Roxanne Sale
Scott Samborn
Michael Sapienza
Sensational Stepperz
Amit Shah
Josh Simon
Smith Watertight & Restoration
Wick Sollers
Jeff Spigel
Stream Realty Partners
Liz & Jon Talotta
Nanci & Mike Thibault
Diane & Rich Thometz
Debby & Donald Tracy
Atul Verma
Deborah & Tom Wachter
Deborah & Cliff White
Donna White
Jonathan Wigginton
Wilkes Artis
Carol W. Wilner
Elaine & Michael Zeittler
---
Partners
The following companies have created programs that benefit Hope Connections for Cancer Support or provide major, ongoing in-kind support: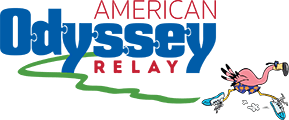 This relay-run adventure contributes a portion of the race registrations, vendor sales, and sponsorship funds to benefit our free programs.

9905 Medical Center Drive, Rockville, MD 20850
Hope Connections For Cancer Support and The Aquilino Cancer Center have created a four-week support group for newly diagnosed cancer patients and their caregivers.  This group is designed to address the many feelings and concerns that come with a new cancer diagnosis.
Tanger Outlets – National Harbor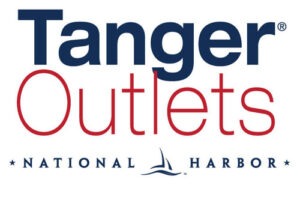 6800 Oxon Hill Rd, National Harbor, MD 20745
Starting in October of 2019, Tanger Outlets at National Harbor made Hope Connections for Cancer Support one of their beneficiaries for their annual Breast Cancer Awareness Month Pink Pass Campaign, as well as their TangerFit 5k walk/run race kick-off event!
---
Become a Partner or Sponsor
We offer a gala, golf tournament, and other events where you can have fun, meet customers, and advertise your philanthropy. (Details on request)
Make us the beneficiary of a promotion, corporate event or party, corporate dress down day, or other team-building events.
Field teams or provide volunteers for fundraising run/walk events.
Provide social opportunities for your younger employees to meet counterparts from all over the region at social events.
Build team spirit while serving our participants.
We are happy to share information about our free services at your health fair or at a presentation or brown bag lunch.
Fill out a partners and sponsors inquiry form – we'd love to tell you more!