Find Out About the Latest Research,
Coping with Treatment and Beyond, Your Legal Rights or How to Pay For It All.
Our programs are currently being held virtually via Zoom due to COVID-19. 
Hope Connections strives to bring presenters/speakers who are experts in their field to share their knowledge and expertise. Hope Connections does not endorse any presenter/speaker outside of their presentation.
Registration required to attend a program. Current participants can register online here.

If you're new to Hope Connections

email us at info@hopeconnectionsforcancer.org

to register.

Look below to see where the program is physically meeting. 

You can join most groups virtually. We are One Hope Connections and we want to be convenient no matter where you live.

All Education programs are for those age 18 and over.
Upcoming Programs:
Death & Dying Conversations
Wednesday, January 19, from 6:30-7:30 pm via Zoom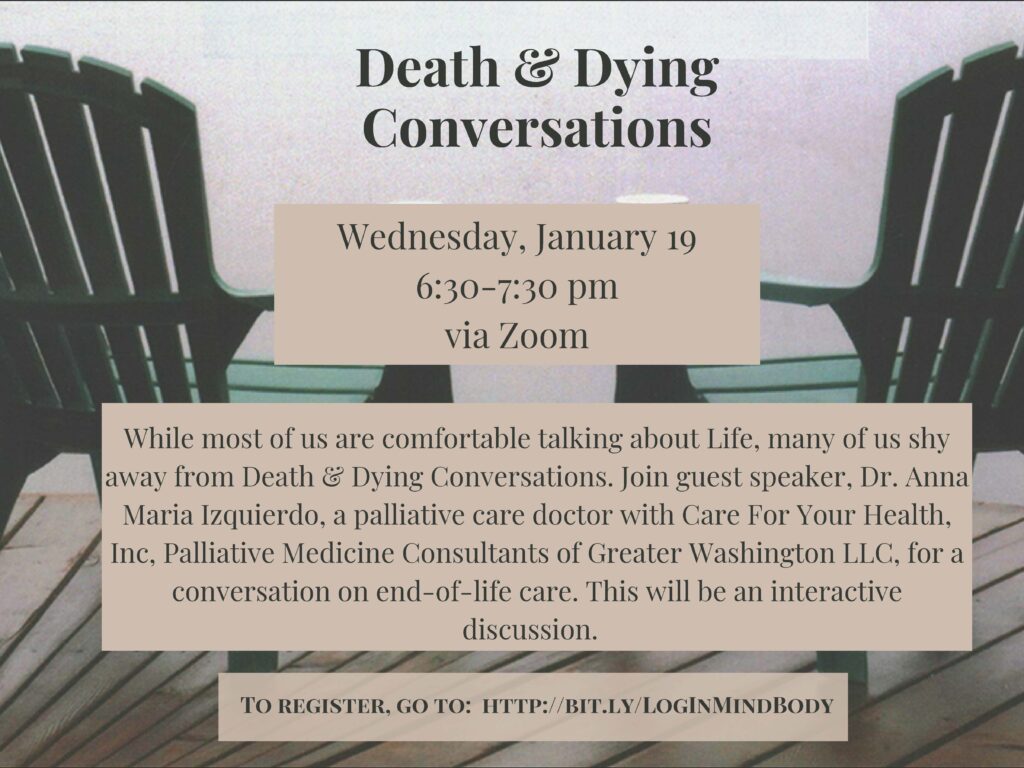 While most of us are comfortable talking about Life, many of us shy away from death & dying conversations. Join guest speaker, Dr. Anna Maria Izquierdo, a palliative care doctor with Care For Your Health, Inc, Palliative Medicine Consultants of Greater Washington LLC, for a conversation on end-of-life care. This will be an interactive discussion.
Breast Cancer Symposium Update
Wednesday, January 26, from 6:30-7:30 pm via Zoom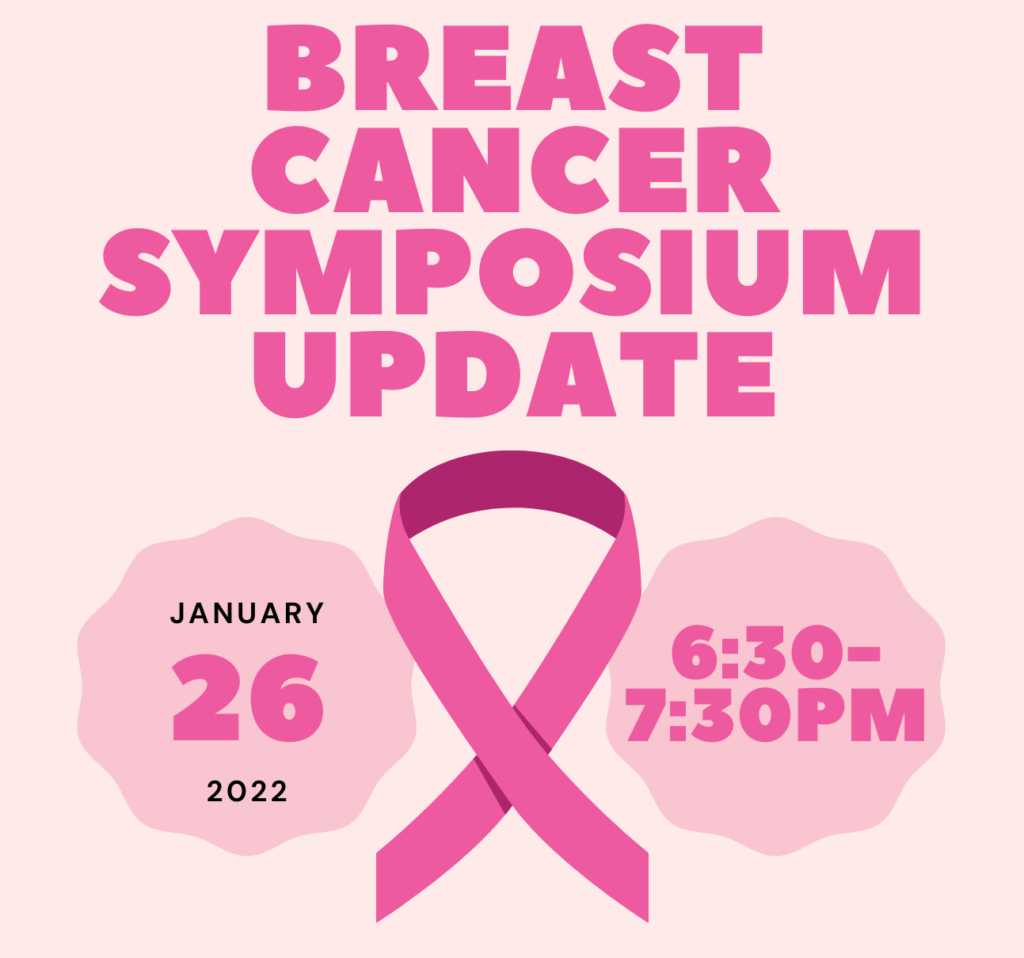 Candice Mainor, MD is a medical oncologist at Lombardi Cancer Center in Washington, DC. Her specialty is breast cancer diagnosis and treatment. She will provide an overview of the latest findings in treatment, and research, from the San Antonio Breast Cancer Symposium.
Hot Topics for Young Adults:
Let's Talk About Sex AND Pleasure
Wednesday, February 16, from 6:00-8:00 pm via Zoom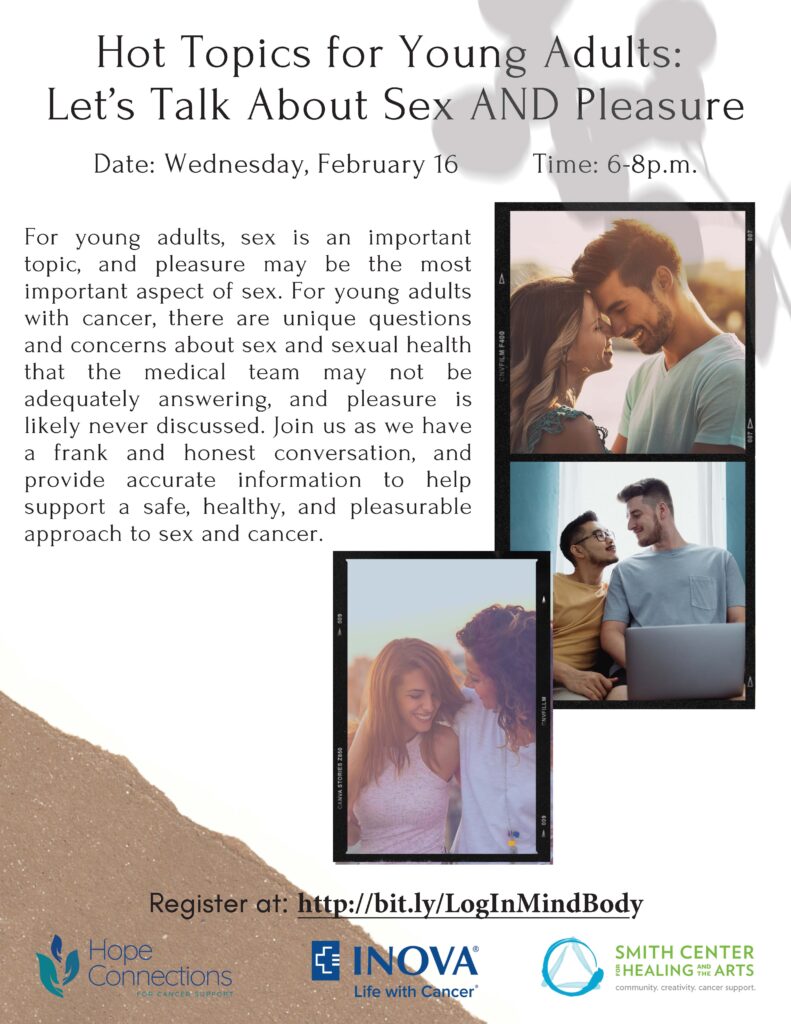 For young adults, sex is an important topic, and pleasure may be the most important aspect of sex. For young adults with cancer, there are unique questions and concerns about sex and sexual health that the medical team may not be adequately answering, and pleasure is likely never discussed. Join us as we have a frank and honest conversation, and provide accurate information to help support a safe, healthy, and pleasurable approach to sex and cancer.
Looking for More Groups or Other Activities?
For a PDF of our program calendar, Click here.