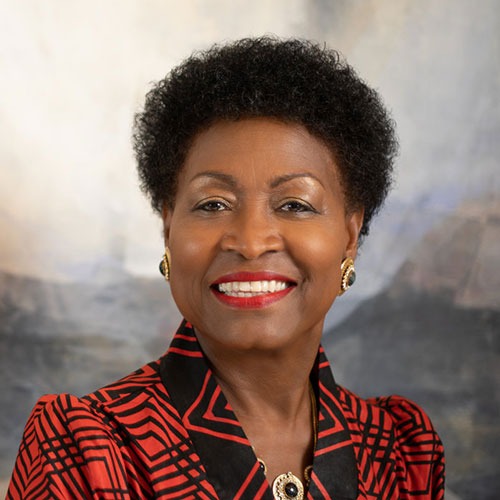 Dr. Solanges Vivens joined the Board of Directors as a Founding member in 2006. Her varied career has spanned early days as a factory worker, to nurse, to healthcare entrepreneur and owner of multiple nursing and training facilities through VMT, Long Term Care, Inc. She currently divides her professional energy between the Vivens Media Group, a multimedia company producing books, short films, podcasts and feature films and her new career as an author of her inspirational autobiography, Girls can Move Mountains: Rewriting the Rules of Female Entrepreneurship alongside the previously published Walking in the Footsteps of St Solanges.
Her passion for community service led her to Hope Connections, where she serves on the Board along with roles as the Founder, CEO and President of Centres D'Etudes Classique de Meyer Fund, USA, a 501 (c)(3) organization that has provided support and education to more than 300 children a year in Meyer, Jacmel, Haiti since 2005.
Honors include recognition by the Minority & Business Professionals Network as one of the 50 Most Influential Minority Business-Persons in America and the District of Columbia Health Care Association Leadership Award for 20 years of making a positive difference in the association. An inveterate traveler, Dr. Vivens satisfies her curiosity with frequent globe trotting, when she is not at home with her large and close-knit family.